E.M. Solutions
E.M. Solutions
FastFieldSolvers provides ElectroMagnetic solutions, including support, customization, and consulting services, based on our premium Fast Field Solvers software. With thousand of active FastFieldSolvers users in the University and in the Industry, we offer a high quality, affordable alternative to high-priced E.M. softwares.
Your Advantage
Your Advantage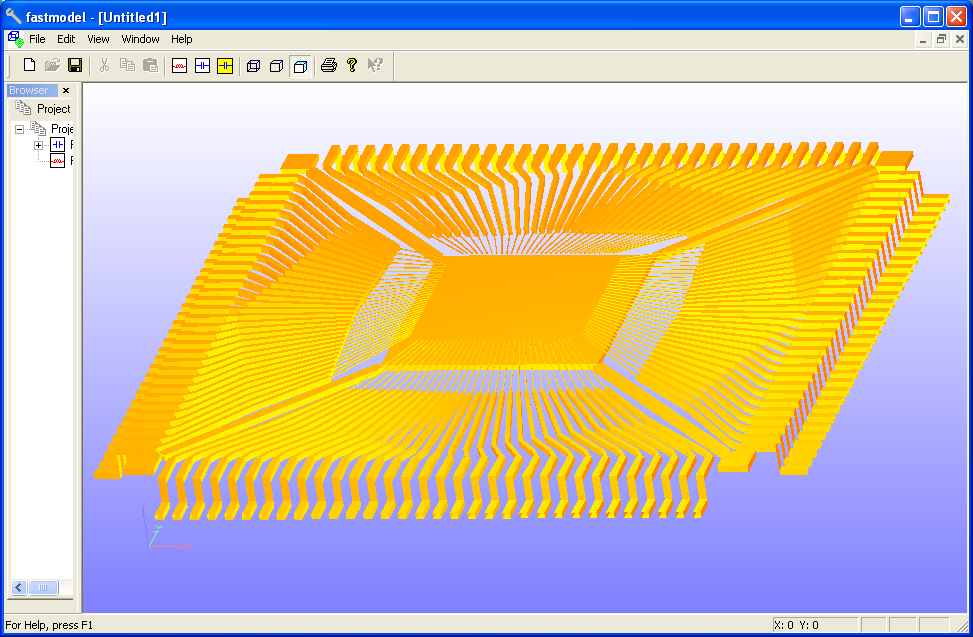 With more than 10 years of experience in the field of electromagnetics, we help you achieve your goals, providing you fast, accurate and reliable E.M. simulation tools, and all the support, customization and consulting services needed to enable intelligent yet simple qualification by simulation.
Our target is to provide you comprehensive solutions, with great attention to your requests.
Our best reference is our work: FastFieldSolvers is well known for distributing free of charge the Windows versions of the golden reference field solvers FastHenry2 and FastCap2, as well as FastModel, their front-end interface and visualization software.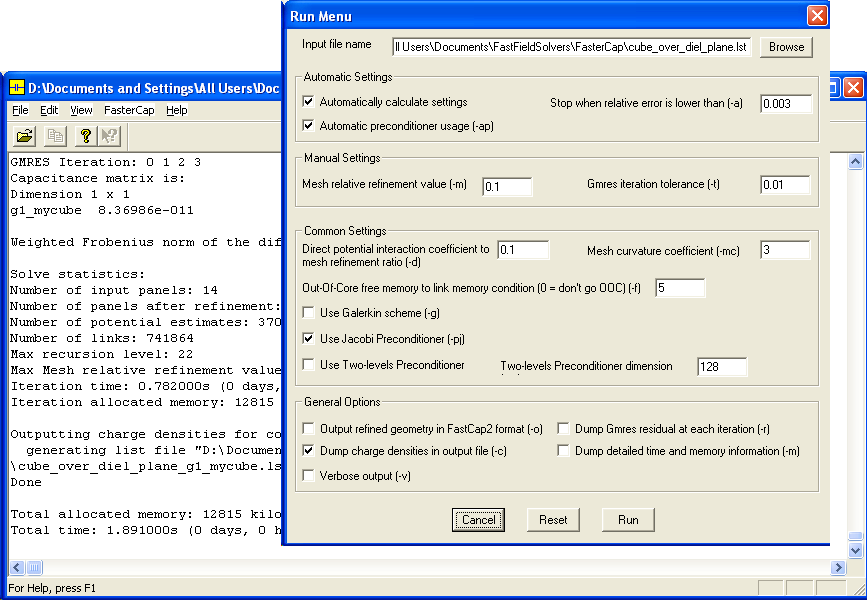 Should you need to reach the next level, we distribute the Windows and Linux versions of FasterCap, our flagship capacitance field solver, for large-scale accurate capacitance simulations, overcoming the limitations of FastCap2.
We are also at your service for any customization you may require, on FasterCap, FastCap2, FastHenry2, FastModel, or their interfaces.
The High Quality, Affordable Alternative
From PCB Interconnection Modeling to Quantum Computing, the Fast Field Solvers we distribute are extensively used in the industry and the university fields. Literally thousand of papers cite FastCap, FastHenry and FastFieldsolvers. Want to check? Simply write 'FastCap', 'FastHenry' or 'FastFieldSolvers' in Google Scholar and verify the result!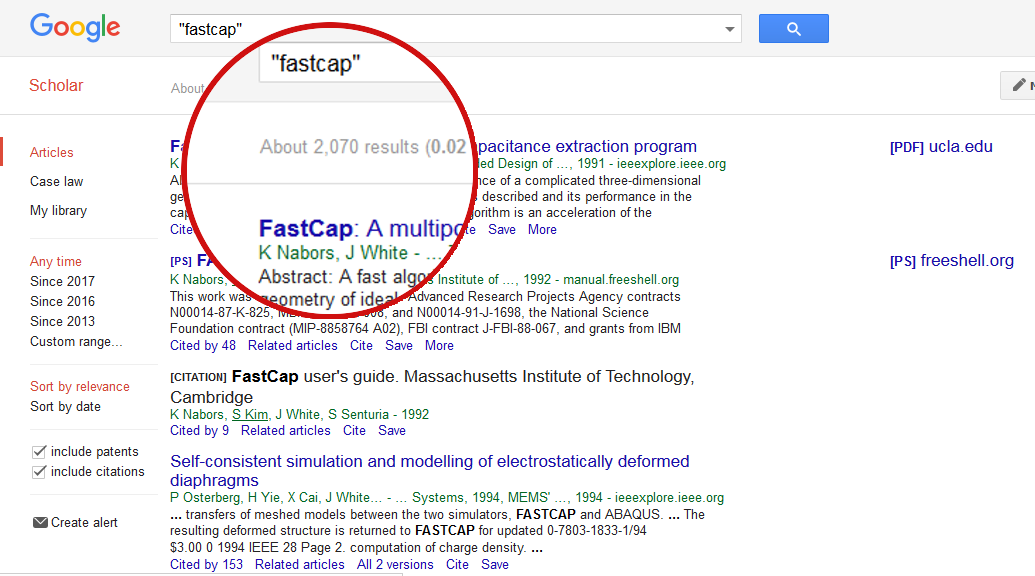 You can also freely access our reference page, listing a rich bibliography of third party papers, categorized per topic. Here you can find a selection of the many applications in which FastFieldSolvers products can help you, a precious additional knowledge base to support your study.
Solving for Millions of panels
on a standard PC with Intel Dual-Core processor and 2G of RAM memory is not an issue for FasterCap, the premium capacitance field solver distributed by FastFieldSolvers. Overcoming the limitations of FastCap2, and able to handle lossy dielectrics, with automatic mesh refinement, error control, and out-of-core capabilities, FasterCap can handle huge geometrical models without resorting to any windowing technique, and therefore preserving the far-away interactions for maximum accuracy.
Out-of-Core capabilities are also greatly enhanced by the recent widespread availability of the new solid-state Hard-Disks with fast access times. Combined with the smart FasterCap algorithms that efficiently serialize the data for sequencial access, big amounts of fast virtual RAM are available for supporting huge simulations.
A full-feature, time-limited licensed demo version of FasterCap is available for your evaluation.
Test it yourself!
Copyright © 2017 FastFieldSolvers S.r.l. - All Rights Reserved
FastFieldSolvers S.R.L. - Via de Castillia, 7 - 20871 Vimercate (MB) Italy Numero REA / REA Number: MB - 1885192 - P.IVA/VAT No. IT 07931440965